Step 1
Open Safari web browser. Click on the Safari dropdown menu (top left of your screen next to Apple icon) and select Safari Extensions.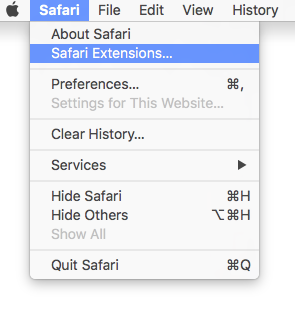 Step 2
Search for inEntertainment. Download the extension; you will need your App Store login information.

Step 3
Once downloaded/installed, click on the Safari dropdown menu again and select Preferences.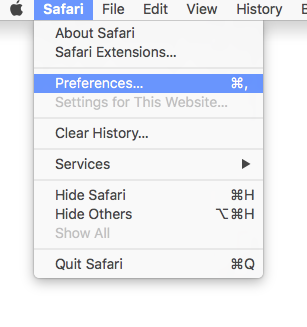 Step 4
Click on the Extensions icon and then locate the inEntertainment extension in the column on the left and check the box.  You should now see the IE button on your Safari toolbar.