Step 1 
When you are informed that a client received payment for a job directly, go to the accounting record and change the status of the accounting record to "Paid Direct".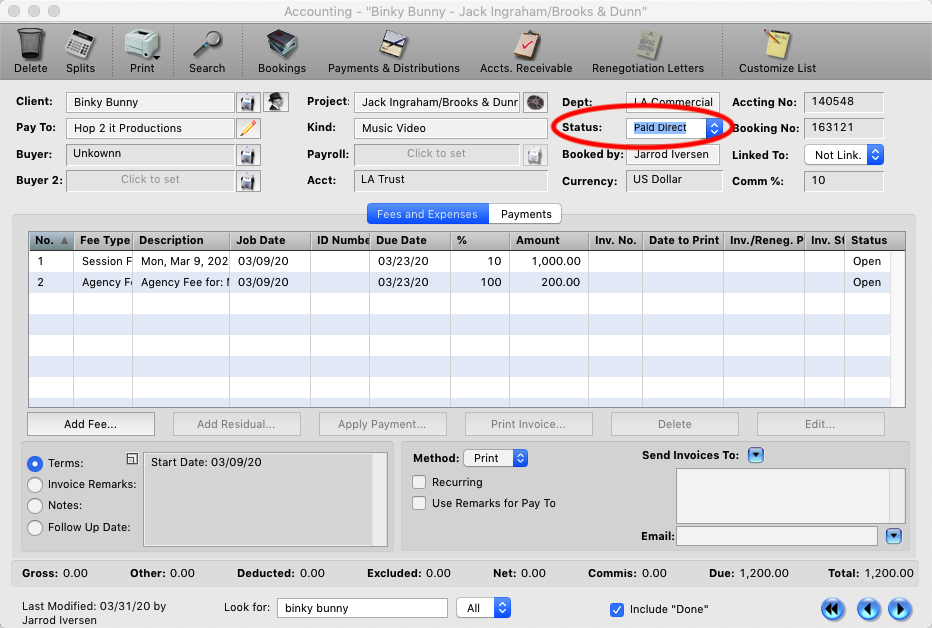 Step 2
When you apply a payment for a client, any jobs that are marked as paid direct will be displayed in the upper left in Red, with the amount of commission owed.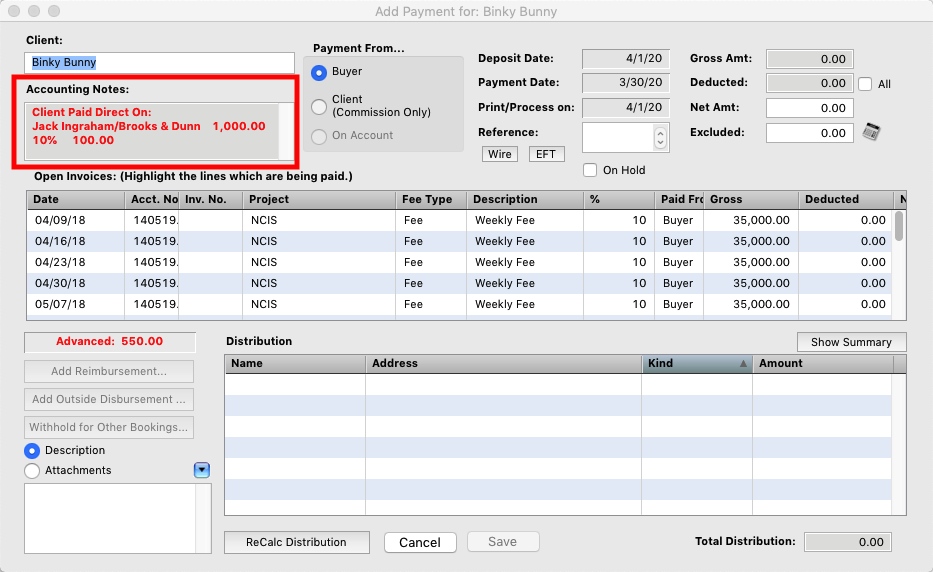 Step 3
When you receive a payment for a client with commissions owed, enter the payment you have received as normal, then click the "Withhold for Other Bookings Button".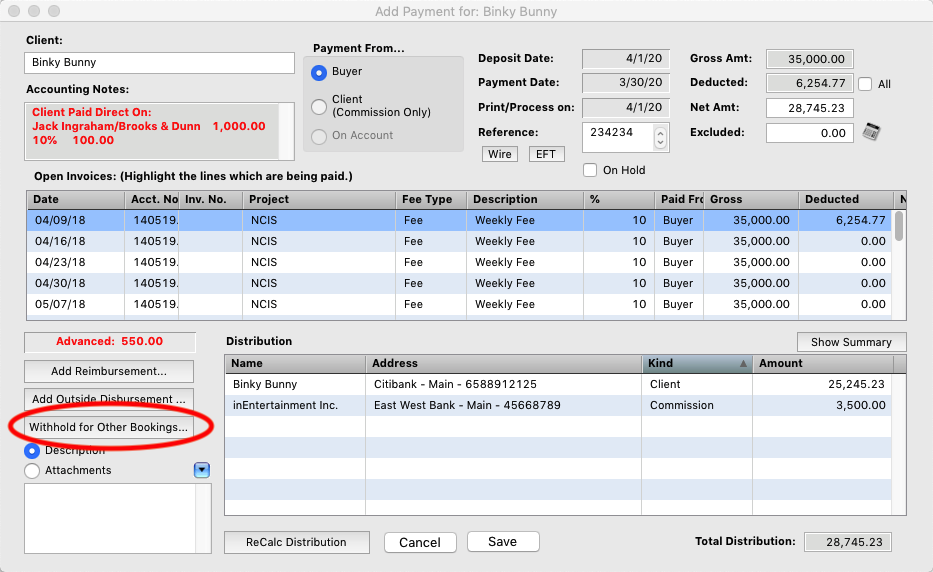 Step 4
You will be prompted to enter the amount for the owed commissions.

Step 5
You will then see an "On Account" distribution for the amount you are withholding from the current payment you are entering. Click Save and Close.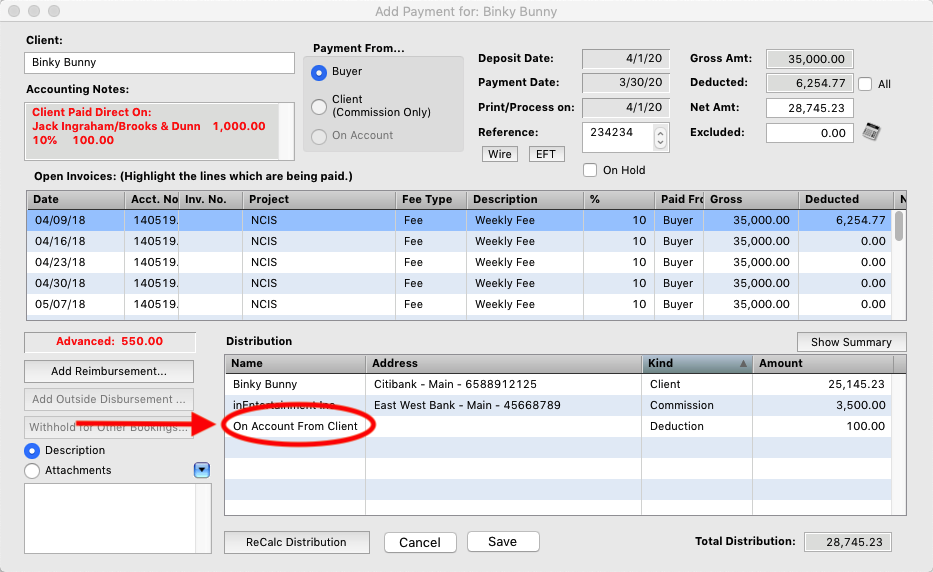 Step 6
Go to the accounting record where the commissions are owed. Click "Apply Payment".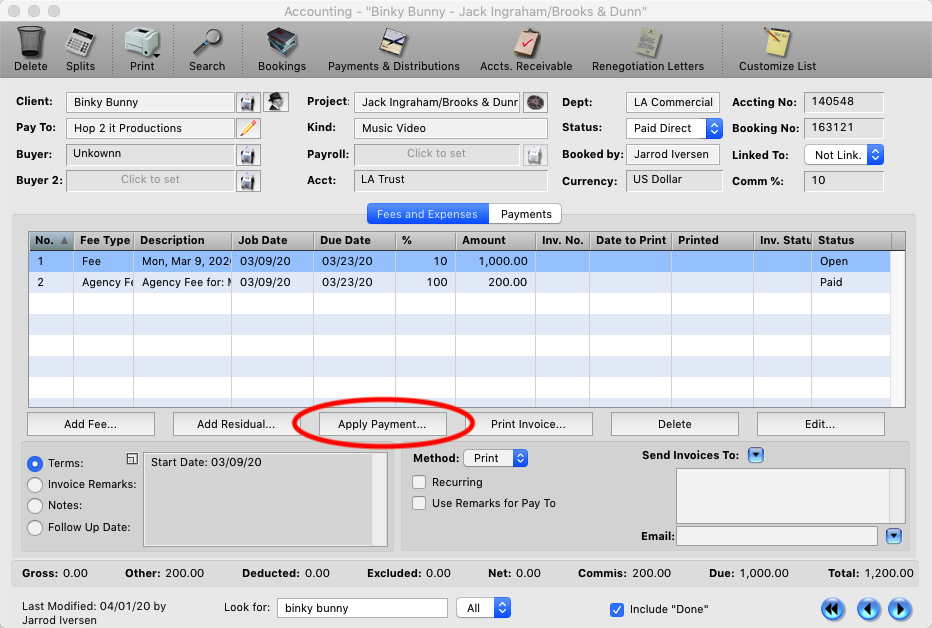 Step 7
Select Today and OK for the payment date.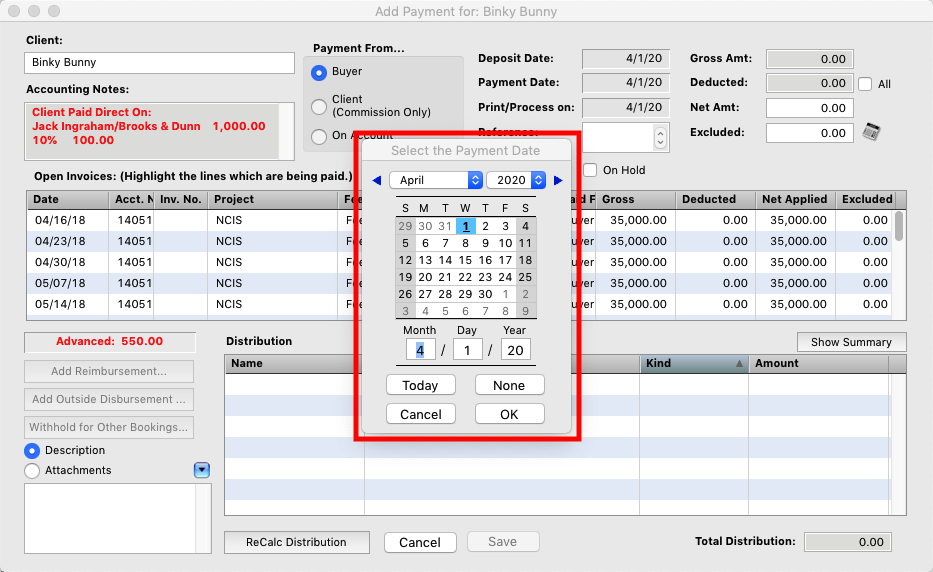 Step 8
Select the fee line and change the Payment From to "On Account". The Reference and Net Amt. will auto filled in with commission owed for the job. Save the Payment and you are done.
*NOTE You won't be able to print/process outgoing payments if you have NOT applied all the "On Account" monies you have withheld.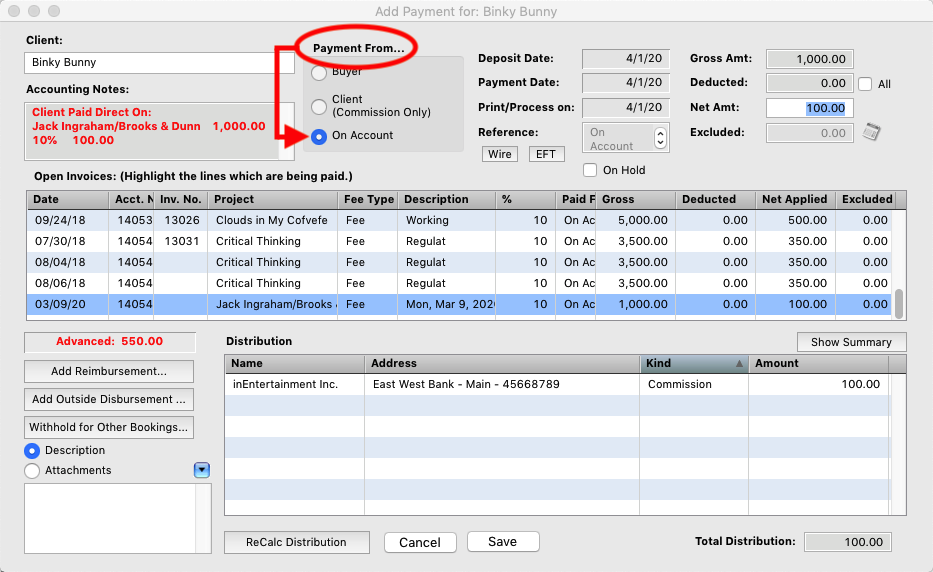 Step 9
It is a good idea to check the "Withheld for Bookings" report in the accounting search. This report will show you the amount of monies you have withheld and where you applied those "On Account" monies.