Step 1
To set up one of your clients with Web Calendar access, go to their address card.
*Note There is no charge for this feature. It is free but you can purchase a paid app for the iPhone. 
https://apps.apple.com/us/app/ie-client-cal-subscription/id1077023123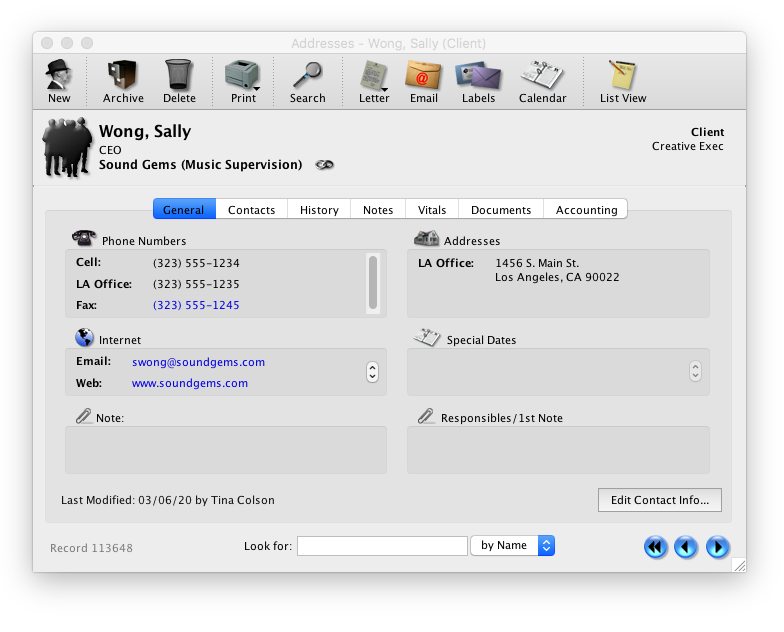 Step 2
From the Addresses menu, select "Generate IE Cal App-Web Calendar Access Code".
Step 3
Again from the Addresses menu, select "Send Web Calendar Access Code…".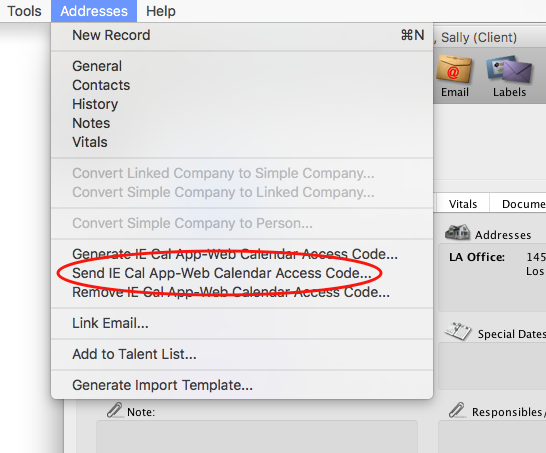 Step 4
An email will be created for you to send to that client with the Access Code and instructions on how to use it.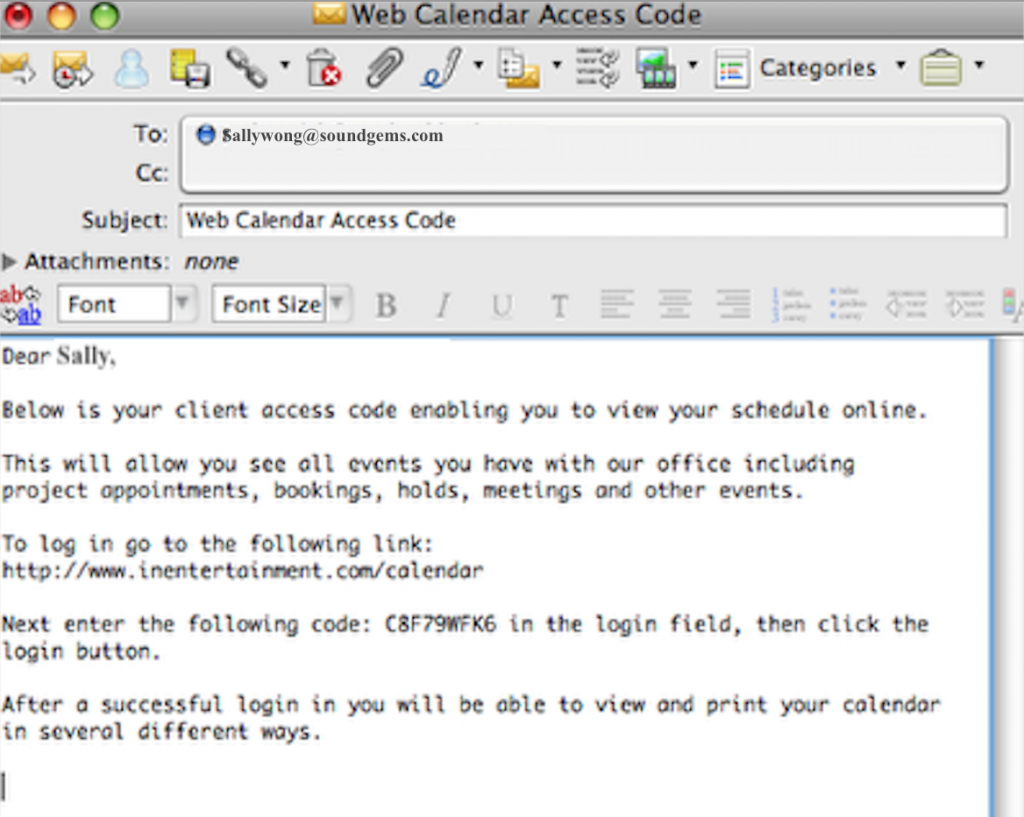 Step 5
When the client receives this email, they can copy the Login code to the clipboard.

Step 6
The client will then go to their internet browser and enter
http://www.inentertainment.com/calendar in the address bar.
On the calendar page, they will paste or type their Login code number into the "Talent Calendar Login" field, and click the "Submit" button. They can select the "Remember Calendar Login?" box if desired.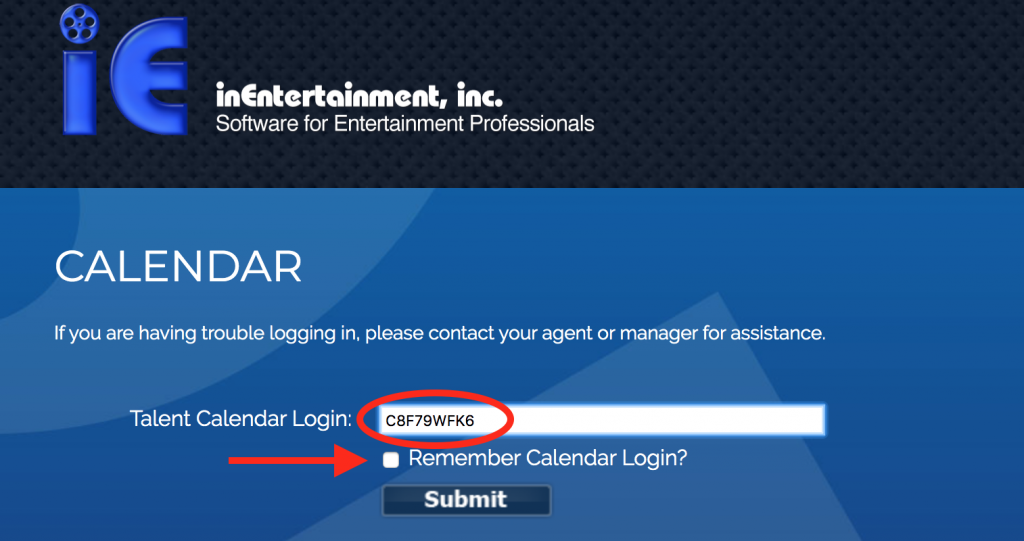 Step 7
The client calendar will now appear, with their appointments displayed (1). The client can also view their calendar in different ways by filtering the types of events they want to view (2), and by selecting the day, week, or month view (3). They may also add an event to their calendar (4), and export and then print the calendar out (5).
Note: The client can only edit events that have been added from the Web Calendar. Events added or modified from the Web Calendar synchronize with inEntertainment.